Well, it has indeed been a minute, since I've given you new content.  Honestly, I felt like I needed to take some time to build my business, while strengthening myself, in body, mind and magick.
Now, I'm ready to emerge from my self-imposed cocoon, stronger than ever. I've already begun to post more to my social media platforms. You can now find me on Facebook and Instagram @RitualArtsAtelier, and on TikTok @ritualartstara. I'm also going to be creating and uploading video tutorials to my YouTube channel, very soon. I'll be discussing lots of witchy topics, including favorites books, building your energy, and spell work. So, be sure to check that out.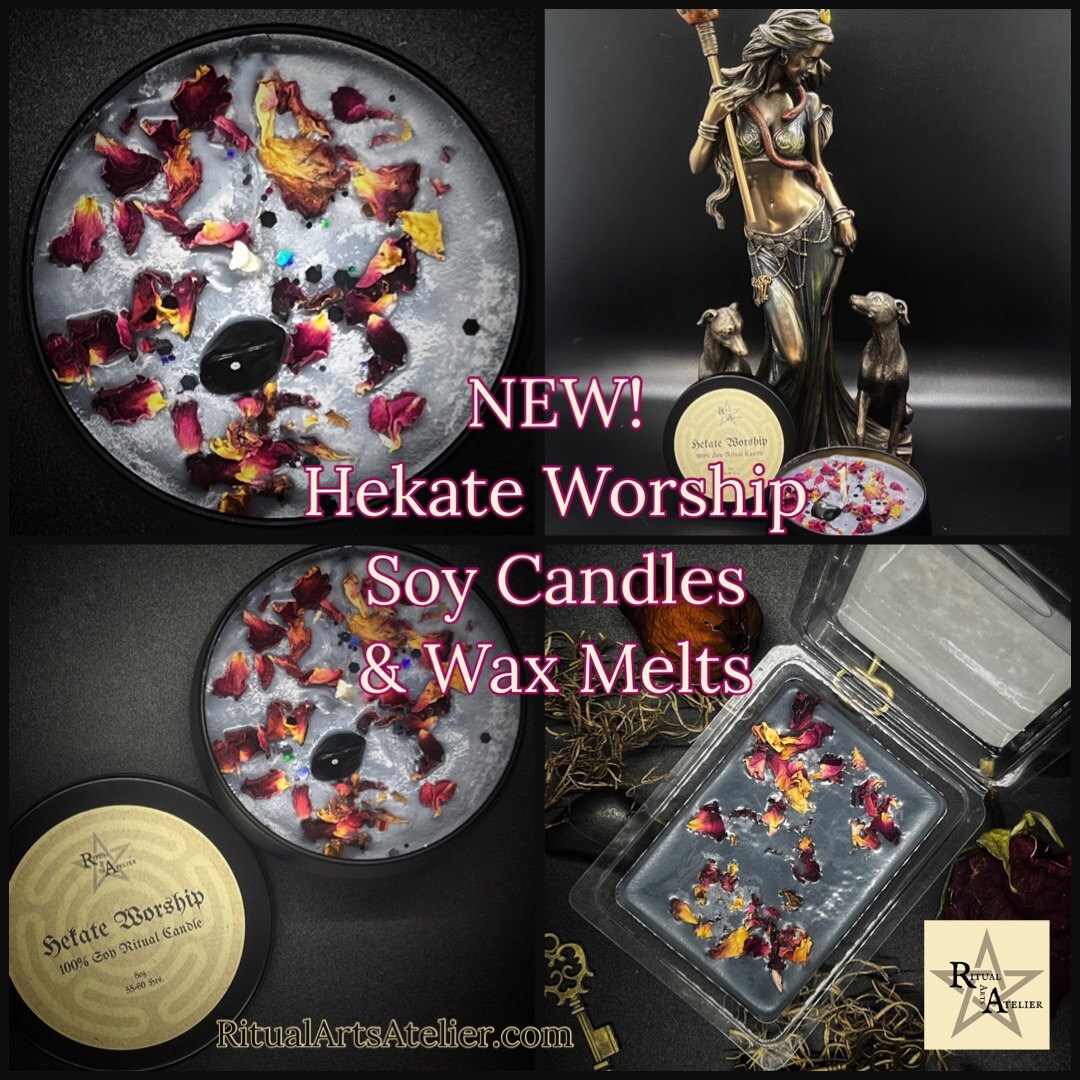 Plus, I've just added lots of new products to the shops, especially for you.
First, let's talk about my Hekate Worship and Lilith Devotion organic, 100% Soy Wax Ritual Candles and Wax Melts. I've been working diligently, to create candles that were not too overpowering in scent, that burned evenly and fully, and that encompassed the beauty my Goddesses deserved. This is the first batch that achieved my desires. But, because it's my first successful batch, I wanted to offer them at a low, introductory price of $12.95. I'm sure I'll be tinkering with the formula, because it's what I do. So, I'd definitely appreciate your input on the first batch.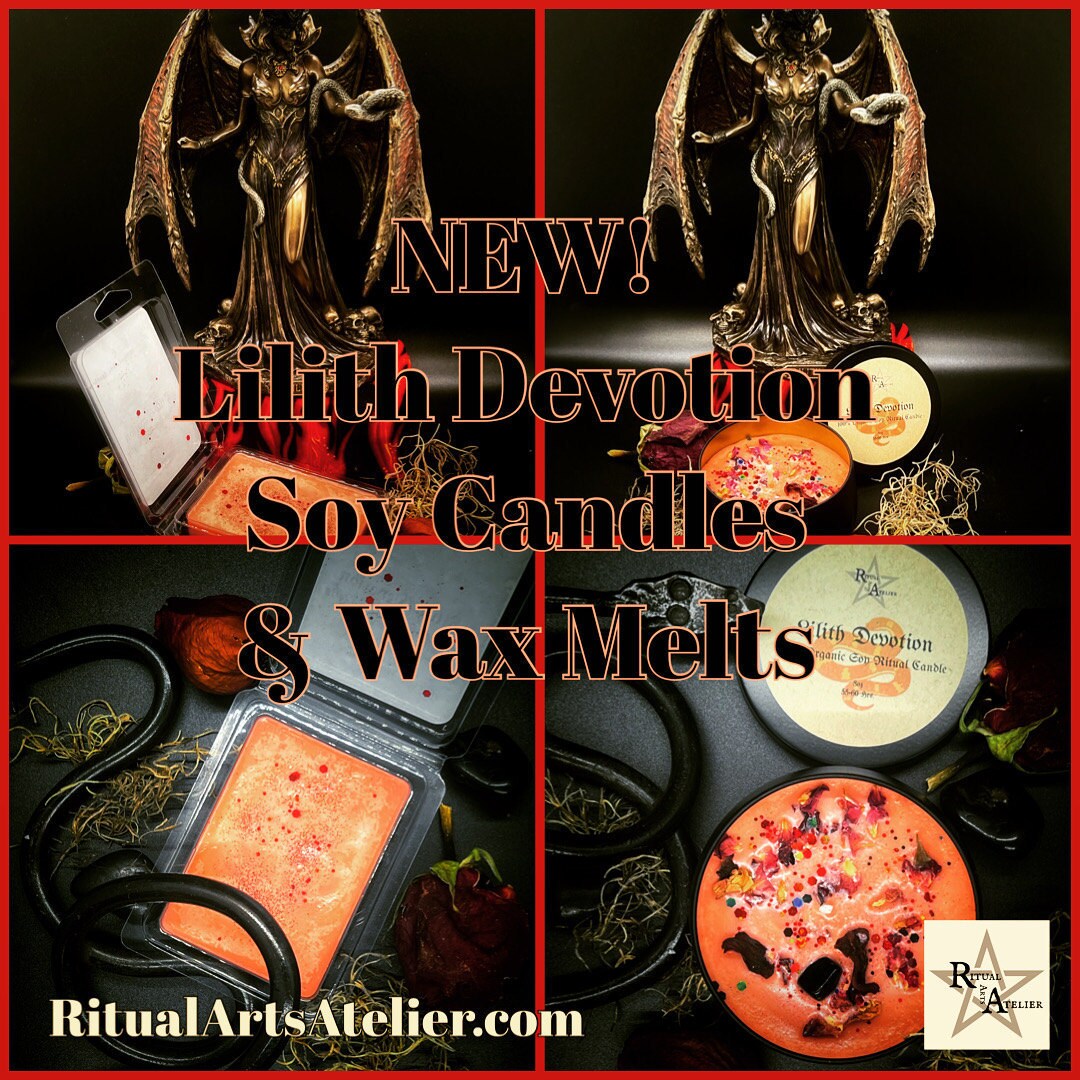 As you can tell, my Hekate and Lilith collections have grown quite a lot over the last couple of years. I now offer two types of soap, two sizes of bath salts, a body wash and body butter, in the Hekate Worship scent; and, the same, plus a sensual body oil, in the Lilith Devotion scent. I can only imagine these collections will continue to expand.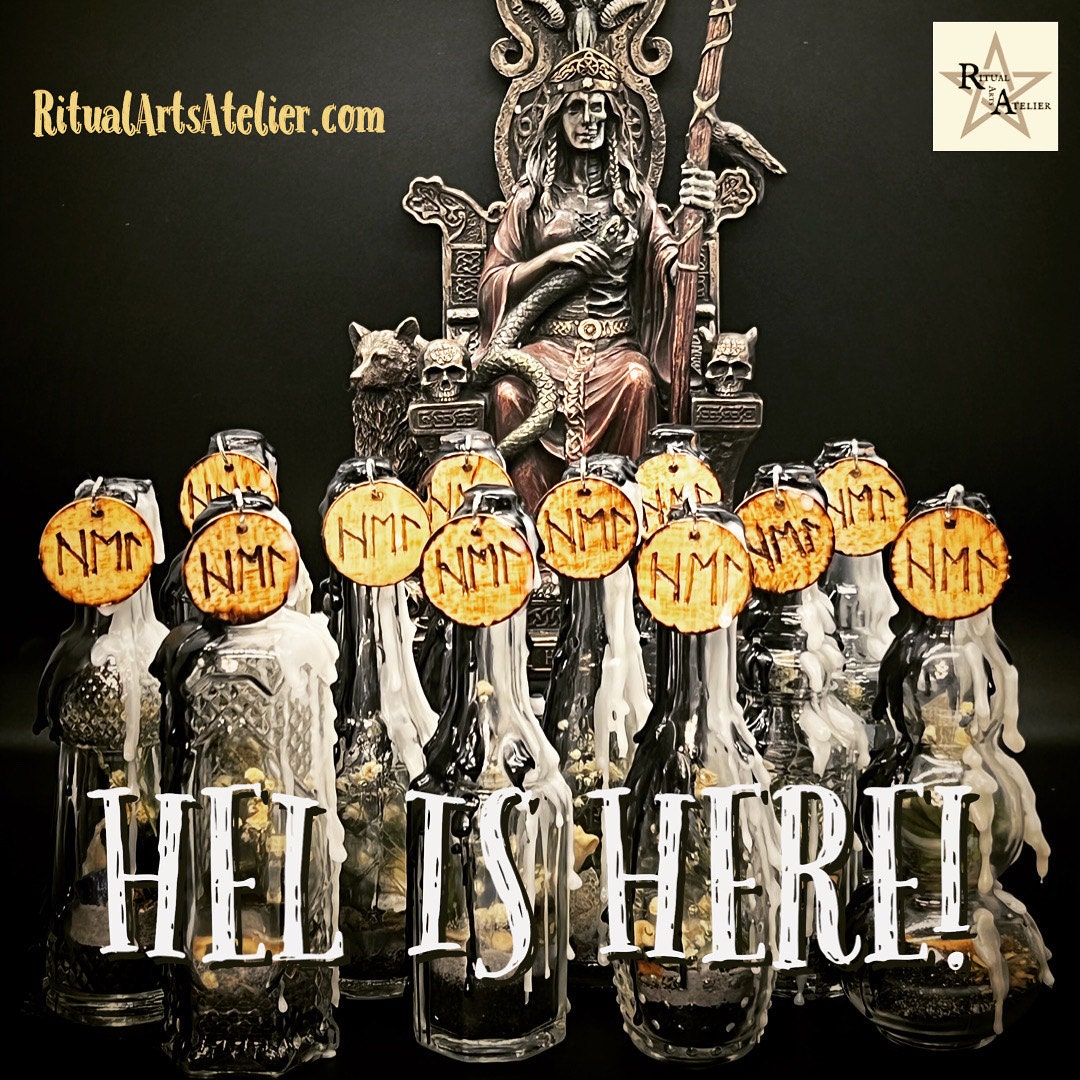 Next up, HEL has come to Ritual Arts Atelier. When I was dreaming up the concept of crafting a witch bottle to increase intuition, and aid in divination and ancestral connections, I could think of no one better to work with than HEL. Although not technically a Goddess, I have worked with Her many times before to help me cross over into other realms. She has never let me down. I think you'll come to appreciate Her abilities, working through these bottles.
Lastly, I want to talk about the new brand within the brand, The Demonlatress' Cupboard. Basically, I'm testing the brand by releasing the products in Ritual Arts Atelier. If it does well, and there seems to be enough of a need for the products, I will give it a shop of it's own.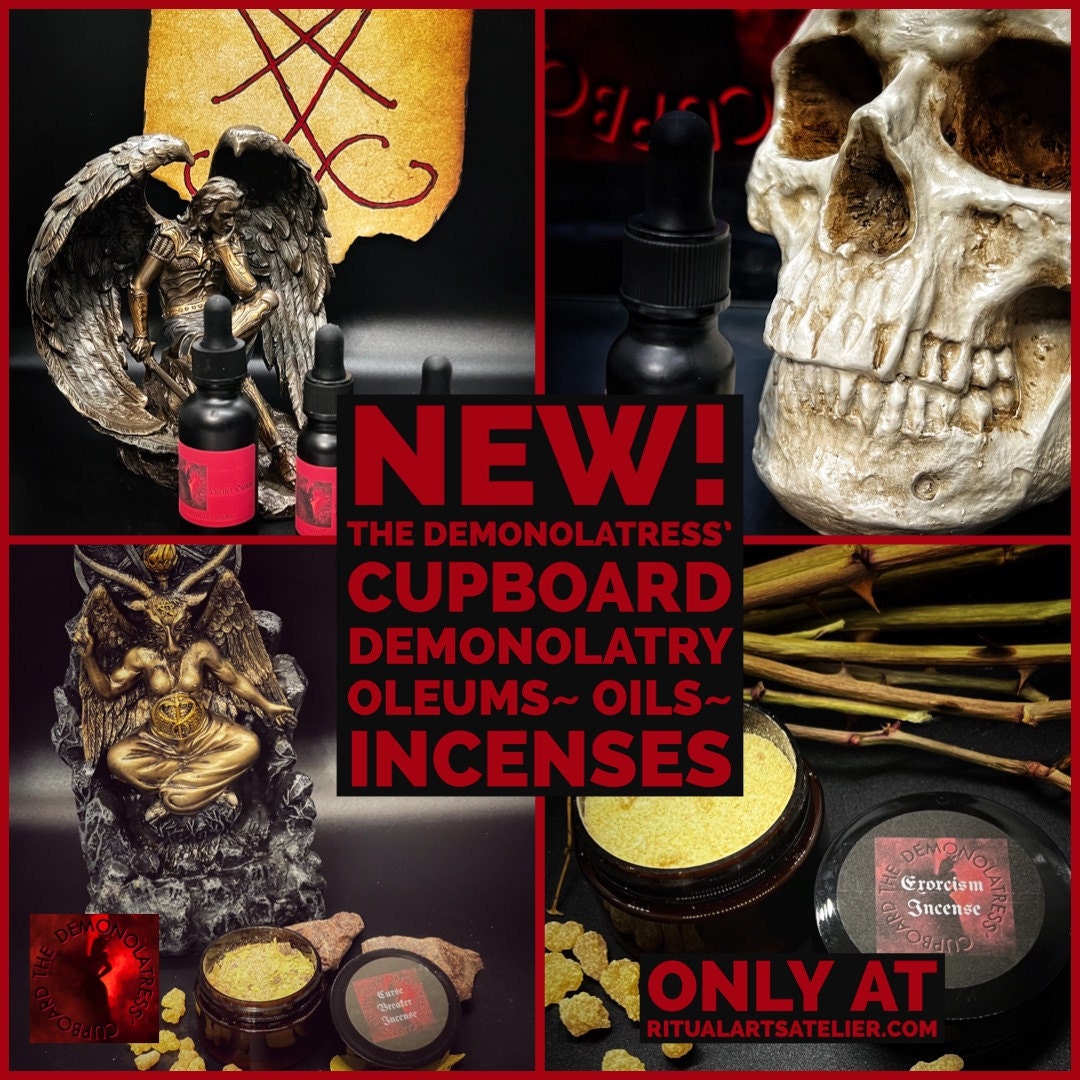 Over the last few years, I've studied and performed many new systems of magick. Although I've studied, and worked with demons for many years, I only ever called myself a demonologist. Discovering demonolatry has opened so many new doors in my practice. I've been a practicing demonolatress for over two years now. I've gone through my initiation rites and ritual. So, of course, I wanted to offer all of you the fruits of my labor, The Demonlatress' Cupboard. For right now, I have oleums, oils and incenses available. Within the next month, I'll be adding more, including War Water, Demonolatry powders, and various altar tools. I'll also be putting together blog posts, YouTube tutorials, and TikTok clips about Demonolatry and how to use the products.
Like I said, there's so much new! Plus, there's lots more to come! Keep checking back!
Blessed Be!
Tara